Better  shock  absorption  while  running
CNC  milled  EVA  midsole
The high-precision CNC milling machine carves out the sole of a full EVA block. The result is a midsole, which consists of 100% homogeneous material compared to mass production components. It impresses with precisely defined rolling points for a perfect movement at each step in combination with excellent cushioning properties.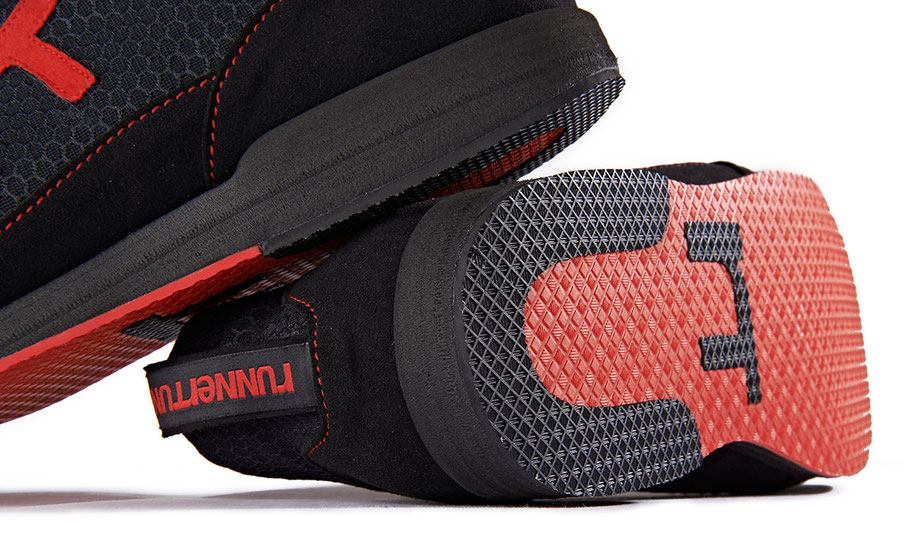 Why  a  CNC  milled  sole  consisting  of  only  one material?
Stable but also flexible
Our years of experience in the field of custom made sport shoes has confirmed us that a solid designed rear area of the shoe featuring a controlled heel guidance has positive affects regarding an optimized movement at each step. Additionally the forefoot area should be designed very flexible to ensure the highest possible mobility of the metatarsophalangeal joints and a natural movement. Furthermore the transition from the forefoot to the rearfoot must be flexible in order to preserve the natural torsion of the foot. We were able to realize all these with our Runnertune running shoes - stable in the rearfoot, flexible in the forefoot with a high extent of torsion for a more dynamic run.
Direct is better
Due to the high precision of CNC milling, our EVA midsole combines a low overall height of material in the ball area with well-defined roll points at heel strike and metatarsal area. This ensures flexibility in the forefoot area featuring great directness and a very good feeling for the underground while running. For this reason, we were able to waive flex-grooves in the forefoot and realize a continuous outsole. This implicates a very low rolling resistance but also grip at the same time, what hence benefits the athlete's performance.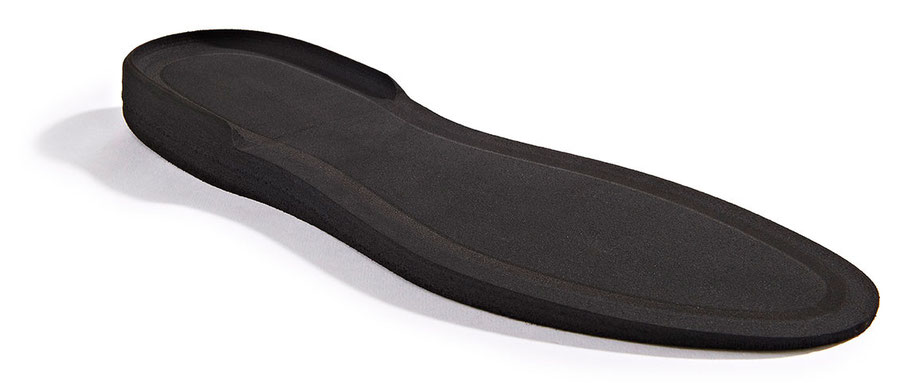 Neutral setup
Our goal was to develop a running shoe that supports the runner but also not imposes a new running style. Recent scientific studies have shown that over-correction by means of strong supination and pronation supports in the midsole can have negative consequences on the running manner. For this reason, an absolutely neutral interpretation of the sole was important to us, what means that no supports from materials of higher Shore hardness on outer- / inner edge of the sole can influence – in the worst case negatively – the running style.
Low construction and pitch
Also regarding the angle of pitch (difference in height between heel to ball) for us less means more. Often running shoes´ midsoles are built very solid to produce an extra cushioning due to the integration of large cushion elements in the heel area. However, this massive and high outsole design implies an unfavorable lever ratio. The center of gravity is shifted upwards, causing a risk of twisting and thus meaning more stress for the ligaments. For this reason, we designed our midsole as flat as possible with a pitch of 9 mm. By using a high quality and extremely resilient EVA blend we were able to achieve an optimum of cushioning.