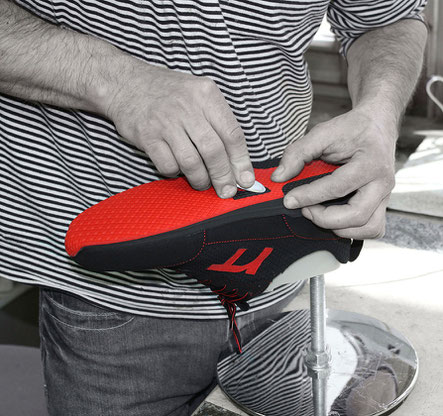 Repair  service
Resole – no big deal
Runnertune running shoes are not a use and toss product. For the case that the sole of your Runnertune running shoe is worn out we offer a repair service with resoling. In cases where the outsole is worn out utterly it can be assumed that the shock absorption properties of the midsole are no longer sufficient as well. That's why the entire sole is then removed completely and replaced by a new midsole / outsole unit. Furthermore the shoe is conditioned on its original last so its shape is refreshed.
Time duration and price
According to experience resoling draws on about 2 weeks. The price is 109,00 Euro (plus shipping cost). If required just let us know.