What  makes  a  Runnertune  running  shoe  so  special?
CNC  milled   EVA  midsole
The high-precision CNC milling machine carves out the sole of a full EVA block. The result is a midsole, which consists of 100% homogeneous material compared to mass production components. It impresses with precisely defined rolling points for a perfect movement at each step in combination with excellent cushioning properties.
>>> learn more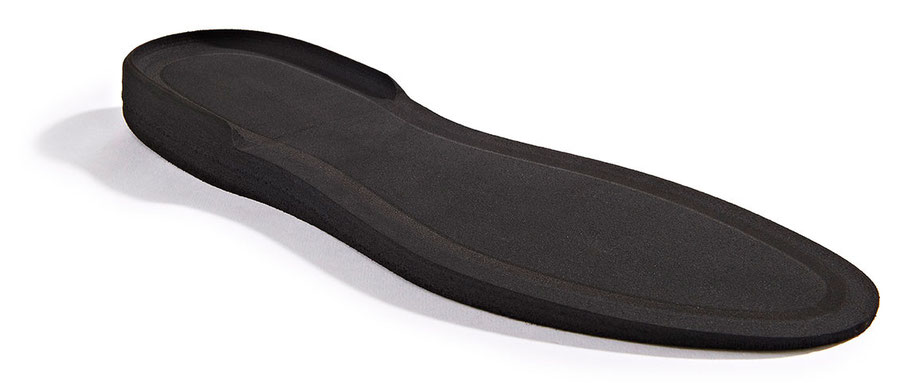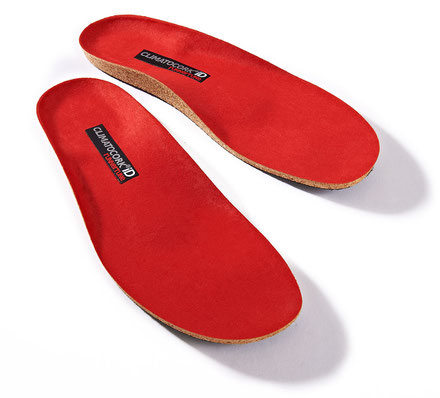 Climatocork®iD   footbed  with  RTex  cover
Maximum moisture absorption and skin-friendliness distinguishes our specially designed Climatocork®iD footbed. The abrasion-resistant and skin-friendly RTex cover draws moisture away from the foot immediately and leads it into the cork and hence prevents the foot from sliding around in the shoe. In return Climatocork® emits softness and cushioning and after a short period of time it adapts individually to the customer´s foot shape.
>>> learn more 
One-piece   Oeko-Tex  lining
One highlight of Runnertune running shoes is the one-piece construction of the lining made from skin-friendly Oeko-Tex material. Using this very complex design, we were able to eliminate transitions at the lining. Transitions represent potential points of friction, which can be a trigger for blisters. Not with Runnertune running shoes.
>>> learn more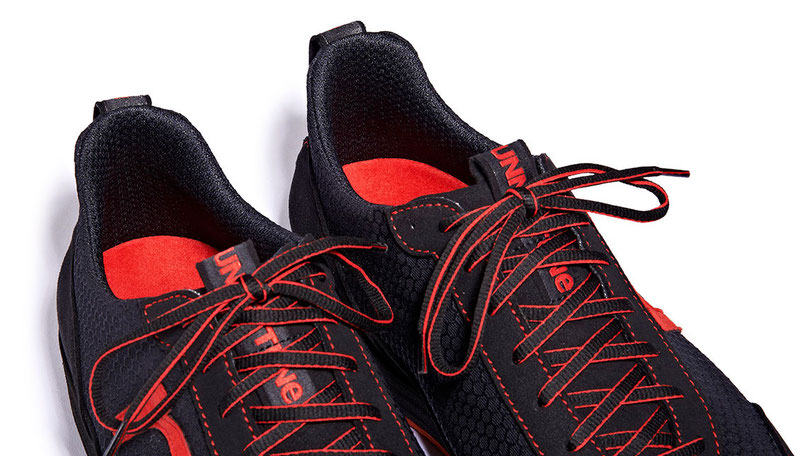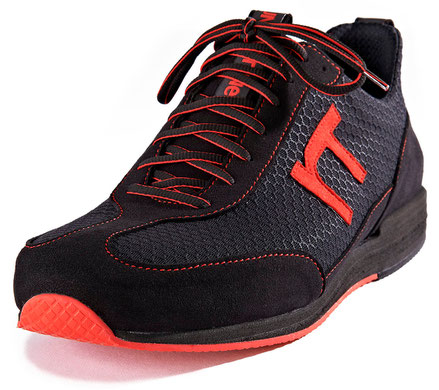 Powermesh  and  microfiber fleece  combination  for  the  upper
Breathable mesh material is combined with highly abrasion-resistant microfiber fleece in hard stressed areas. That provides an extreme high level of comfort at a very low weight. Furthermore this combination of materials brings water resistance to some extent, so that even a run under suboptimal weather conditions can be really fun.
>>> learn more
Skin   padding  material
In contrast to conventional foamed padding materials, our so called skin-foam has skin-like properties and shifts with each and every of your movement. In addition its special cell structure has the ability to permanently adapt to the contours of the foot. As a result, after a short period of time the athlete can expect a running shoe fitting like a second skin.
>>> learn more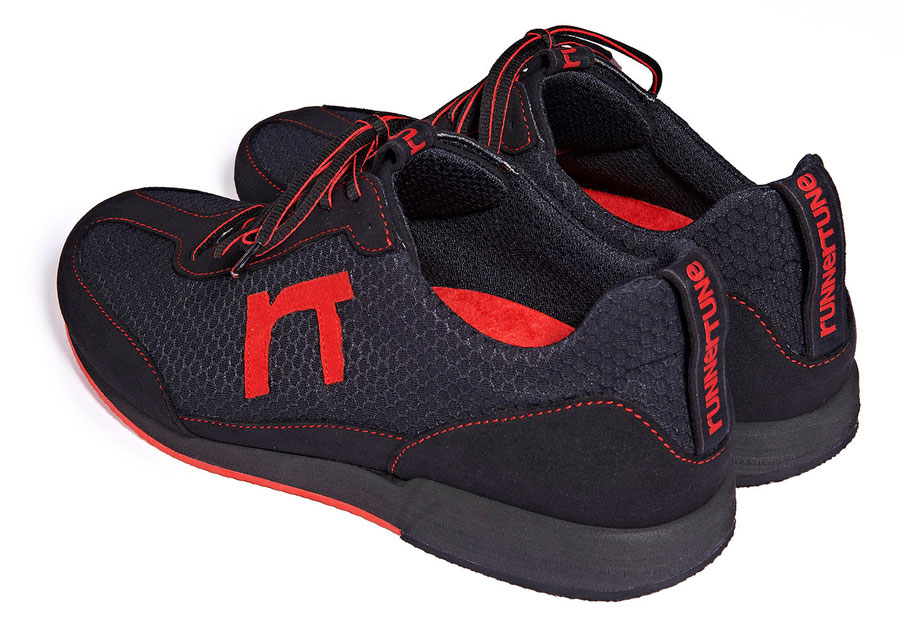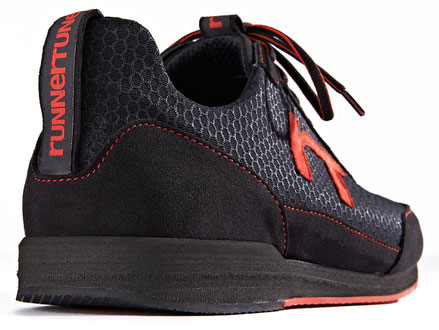 Sturdy  heel  cap
Excellent heel guidance is of utmost importance for running shoes.  The heel caps of a Runnertune running shoe are made of very light but also stable, fiber-reinforced plastic. Ending in superior fitting, the transitions are smoothed manually and the caps are preformed over the lasts completely by hand.
>>> learn more
End-to-end  rubber  outsole  with  U-Tread
Due to our super lightweight and flexible midsole construction, we were able to realize an end-to-end outsole made of a grippy rubber compound that delights with an absolutely smooth movement while running. Achieving added durability, the extremely stressed heel area is reinforced with a highly abrasion-resistant rubber part, the U-Tread.
>>> learn more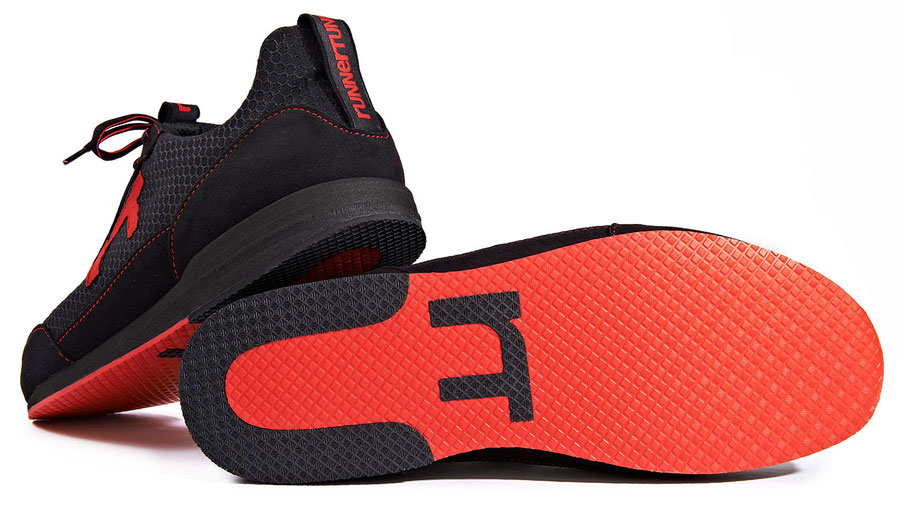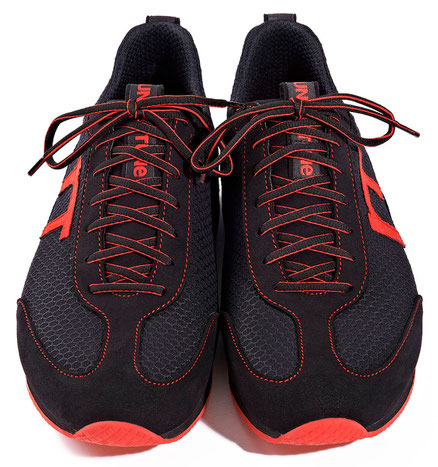 Anatomical  last  shape  and  half European  sizes
Developing the Runnertune last shape, it was our goal to provide the necessary space for the foot and especially the toes. At the same time we wanted to keep the foot firmly inside the shoe. Our lasts are based on the European size system - Runnertune running shoes come in half sizes from 35 to 47.5. This means a step of 3.33 mm per half size.
>>> learn more